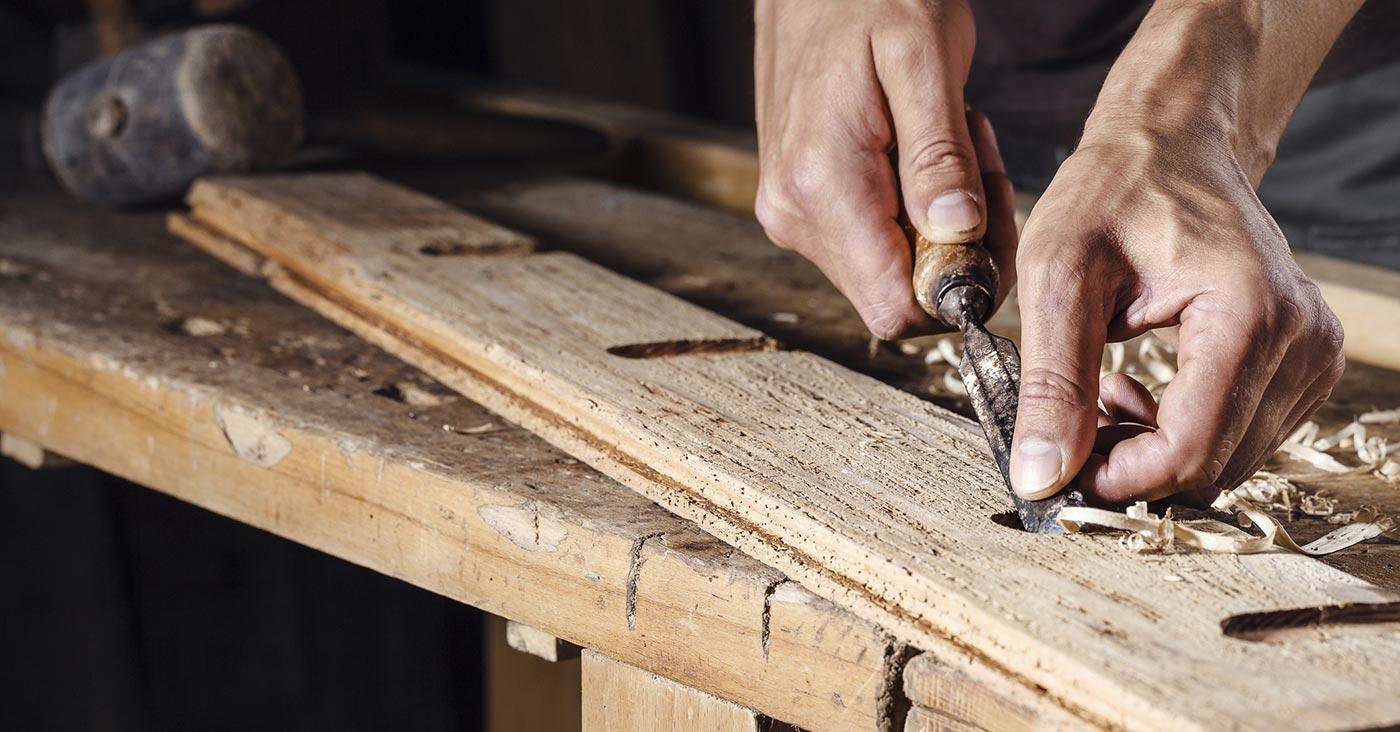 Our favorite perk of being involved in the woodworking industry has been forming connections with all the creative minds across Missouri. There's nothing more rewarding than brainstorming new projects, solving woodworking roadblocks, or providing that perfect piece of missing lumber for our customers' projects.
Our passion for woodworking was why we got into this business. Having a chance to share that passion with like-minded people has been our greatest pleasure. That's why, when we ask you to share the latest updates on your projects, we mean it. On our Facebook page, we recently asked you to do just that.
We were blown away by the responses.
You can check out the post for yourselves here. While you're at it, be sure you like our page! In the meantime, here are a few of our favorites.
Yin-Yang Cutting Board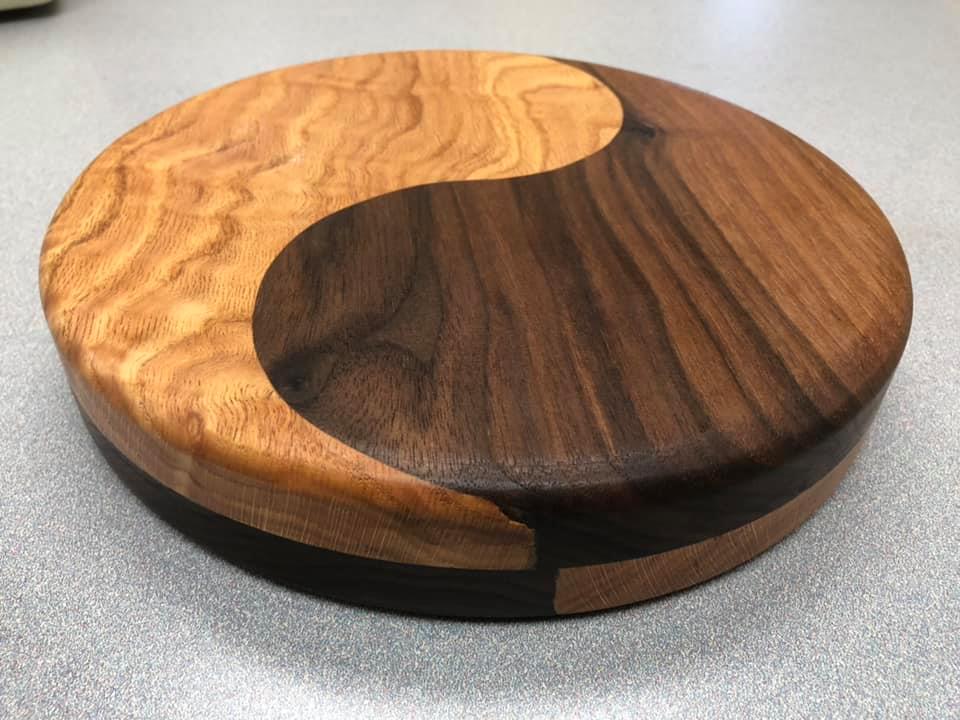 Norm Anderson is president of the Midwest Woodworkers Association, a nonprofit group that's particularly well known for partnering with charities like Coyote Hill Christian Children's Home. Every year they produce wooden cars and give them away to underserved children.
This particular project was dubbed the Yin-Yang Cutting Board. The board is a spinoff of the popular drunken cutting board style. Two boards of equal thickness are cut into various patterns, and those random cuts fit together like a jigsaw puzzle. In fact, all that's needed to bind the finished product is wood glue.
"The concept is well documented," Norm says. "I just wanted to bring some harmony to the project."
Walnut Bed Frame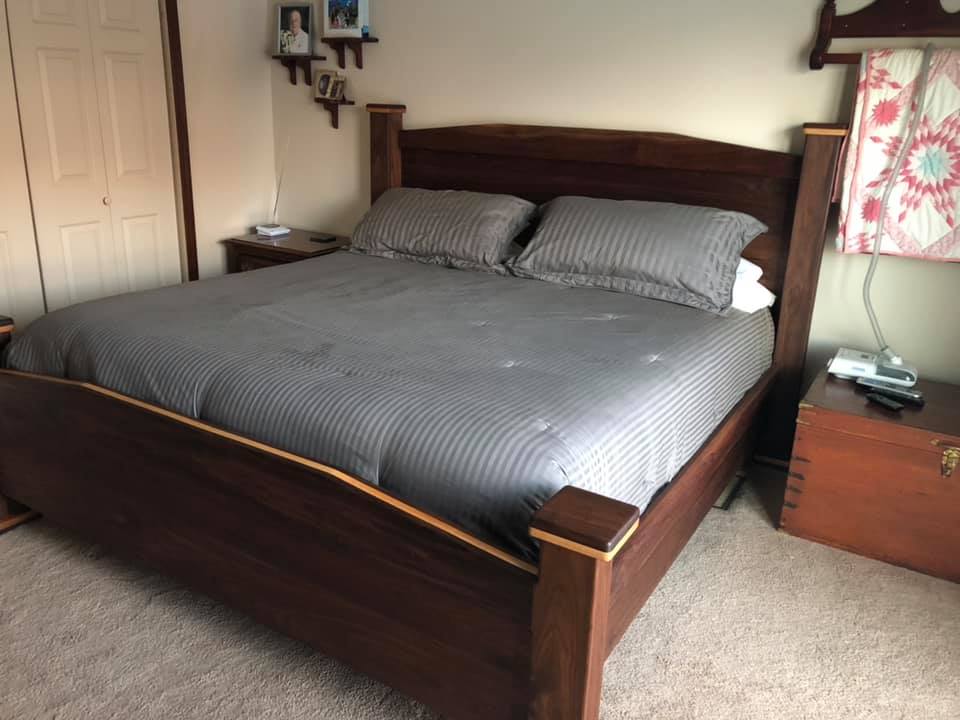 Norm Anderson also submitted this beautiful walnut bed frame. We saw Norm in the store quite a bit for this one, looking for that "one last piece." We're happy to say it turned out splendidly. While the majority of the wood is walnut, Norm accented his frame with strips of maple. The best part? No special hardware was required!
Memorial Plaques
Crystal Cook submitted these two memorial plaques on behalf of her husband Elwood. These plaques were donated gifts for the boy's family.
To complete the project, Elwood used quarter-inch baltic birch purchased directly from our store. Crystal said, "Wouldn't want to buy it anywhere else but at Cardwell Hardwoods. Great prices and awesome staff that love it when you stop in."
First Place Finishers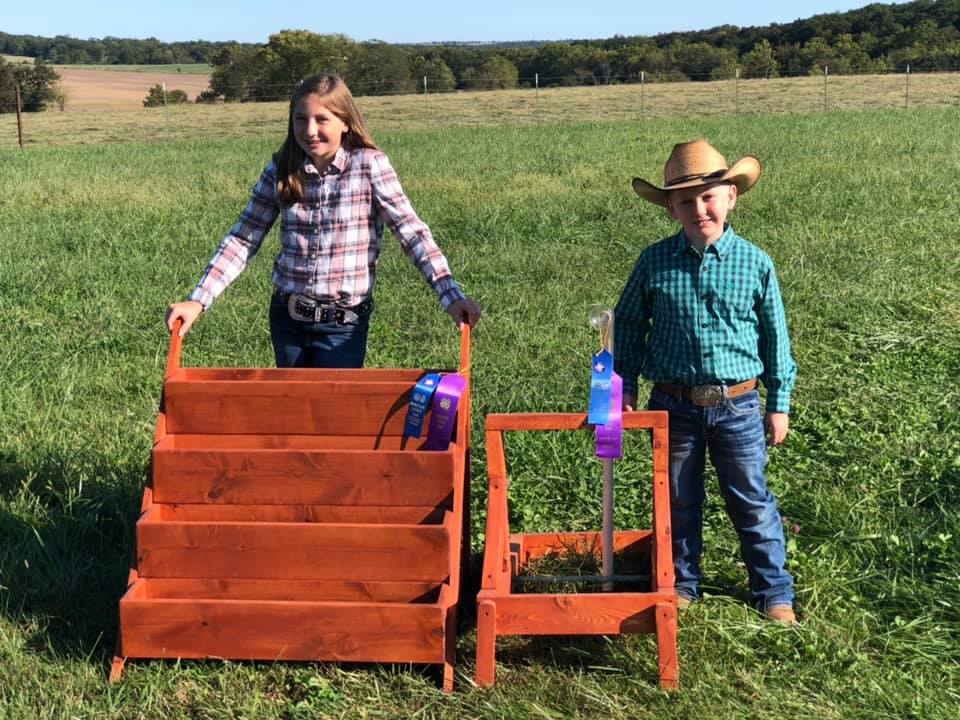 Brooke Higgins submitted this photo of her children, Kinley and Lace, standing next to their 4-H woodworking projects. We love supporting community organizations such as these, and when you meet children as talented as these siblings, it makes donating wood for their projects a no-brainer.
Both Kinley and Lace received a blue ribbon at the Moniteau County Fair and were selected to exhibit at the state fair.
Have you bought wood from us recently? We want to see what you've been up to! Head on over to our Facebook page and share your updates. Who knows, maybe seeing some other projects will give you the inspiration you need.
Related Posts