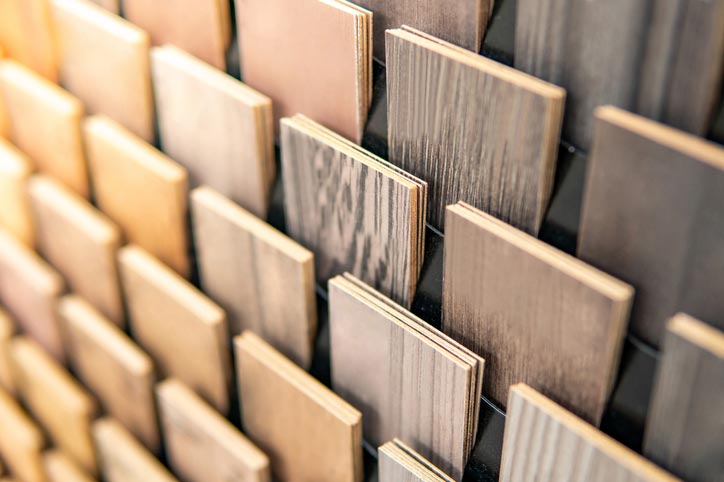 Many woodworkers will know the name Valspar, a wood finishing product that was around for a long time. These days, however, you may have noticed Valspar is no longer on woodworking shelves.
That's because Valspar was purchased by Axalta back in 2017.
For all you Valspar fans, there's nothing to fear. Axalta has quite a prestigious history as well. The Philadelphia company started off coating carriages before the automobile industry came around. The company coats cars, trains, pipelines—seemingly anything under the sun. Throughout the years, they've remained especially close to motorsports, going so far as to sponsor NASCAR driver Jeff Gordon, Dale Earnhardt Jr., William Byron and Alex Bowman.
Okay, okay, a little history is great, but what about woodworking?
Well, some of Axalta's industrial wood coatings may already be familiar to you. You may have seen Zenith, which provides a ton of versatile waterborne options good for environmentally friendly interior work; Ultraguard, which we love for its moisture and scratch resistance; and Amarium, which is one of the best and most used products for kitchen and bathroom cabinets.
At Cardwell, one of the main reasons we've chosen to sell Axalta products is because they take pride in their quality. That's something we want to make sure is passed on to every one of our customers. They don't just kick product out the door, they offer technical expertise unsurpassed by their competition and are always willing to speak with the end users to offer advice in finishing techniques, products more suited to a particular application, and any issues that may arise.
Axalta's finishes and coatings for cabinetry and millwork provide the same quality of excellence. They also come in an array of stylish colors. In fact, Cardwell Hardwoods has the ability to match virtually any color from any fan deck found at one of the big box stores, or professional paint center. These are the finishes you want to use to make sure your cabinets, doors, and moldings stay scratch-free.
Our goal here at Cardwell Hardwoods is to take you from idea to finished product, providing everything you may need along the way. We love our selection Axalta products, but also keep in mind they are just one of the many brands we carry in our retail store.
We prioritize the protection your beautiful hardwoods deserve.