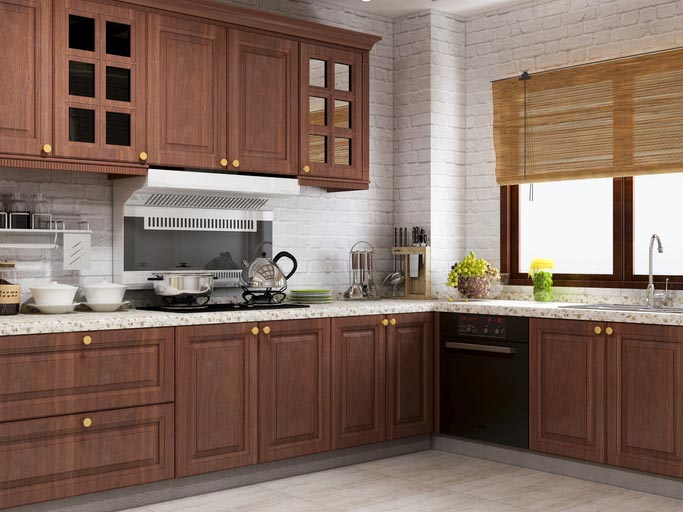 Daydreaming about a remodel? Looking to update your kitchen before putting your house on the market in the spring?
Design trends are moving more and more towards painted cabinets. Whether you're a fan of neutral gray stays or a pleasant blue finish, there's no denying that painting your cabinets offers you plenty of options to show off your personality within your home.
However, the one downside to all that paint is that it covers up the natural beauty of your wood!
At Cardwell, we believe there's something to be said for finding the perfect pairing between trendy, stylish design and the all-natural allure of quality hardwood. After all, hardwoods require so much care and precision to procure, not to mention they lighten your wallet more than softwoods.
So, why not show it off?
That's why Cardwell offers you the best of both worlds. Our custom stains give you the pop of color you crave while maintaining the beauty of the wood you so painstakingly chose. Each of our lacquers is completely customizable, meaning we are confident in saying we can match any color on any fan deck.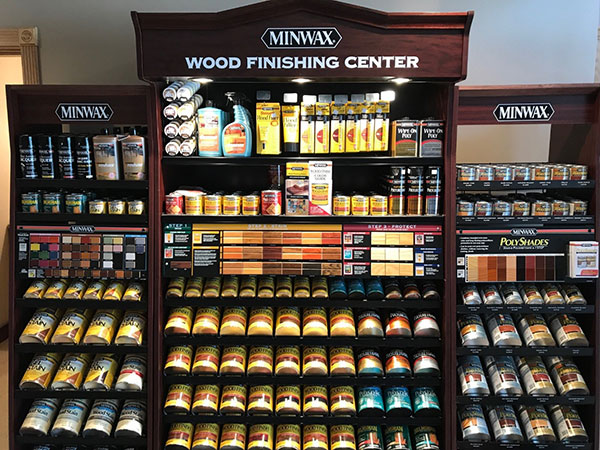 We understand design trends, but we also believe that custom tinted lacquers present you with the opportunity to raise the level of your cabinets even further.
For example, if your redesign involves committing to the longevity of skillfully-made hardwood cabinets, try using a clear finish to show off the warm colors of your wood. Or, maybe you want to capitalize on the modern appeal of your new loft? Try a darker lacquer to give your cabinets that sleek, professional appeal.
At Cardwell, whatever your design goals might be, we can guarantee that we will find you a custom lacquer that fits.
We can even work with you to deliver a statement piece to help your home or business stand out from the crowd. Give us a call and we'll be happy to help you plan out your custom millwork.
At the end of the day, we carry all the products in our retail store that help take your vision to reality. Let us help you find what you need or browse our shop for inspiration on your next big project.

If properly maintained, hardwood floors can last for decades, but they're not indestructible. Hardwood floors need to be taken care of in order to maintain their sought-after look and durability.
Sharp points of contact can lead to scratches, so avoid walking on your hardwood floor in heels and keep your pet's nails trimmed. We suggest using doormats in the entryways to minimize the amount of dirt and debris traveling onto the floor.
To prevent scratches, always pick up furniture or heavy objects completely off the ground as opposed to dragging them across the floor. You should also utilize anti-scratch felt protector pads on the feet of all furniture. These pads act as a soft barrier between your furniture legs and the hardwood floor.
Avoid leaving standing water on the floor. The top layers of lacquer or oil will protect your floor initially, but if the liquid is left to soak into the wood, then it can cause serious, irreparable damage.
When cleaning your floor, keep your hardwood's finish in mind. A floor's finish will determine the best method of floor care.
How to Clean your Hardwood Floors
While it may seem like a pain to add extra daily and weekly chores into your routine, these small acts will take under ten minutes and will have a ten-year impact on your hardwood floors.
Daily
Daily dirt buildup will quickly become harmful to hardwoods.
Use a microfiber mop or cloth daily to defend against scratches and surface damage. Using a broom can be effective, but a broom will only push dirt and debris around. Microfiber cleaning pads trap dirt and household allergens. Avoid lifting your microfiber mop or pad off the floor to keep dirt trapped.
Weekly
Mop or vacuum your floors weekly. Remember when using a mop to avoid excess liquid on the floor. A light mist with hardwood cleaner and a gentle touch is enough to ensure a sanitized floor.
Monthly
Polish your floors monthly. Polishing renews the finish on your hardwood floors. Polish also fills in micro scratches and evens out a floor's protective shield.
Yearly
Floors put up with a lot of abuse over the course of a year, so give your floors a deep clean annually.
Eventually your floors may lose their luster. When this happens, consider sanding and refinishing your floors every three to 10 years to repair gouges, deep scratches, or loss of stain color.
Overall, avoid using water and vinegar solutions, soap-based cleaners, or steam cleaners. Vinegar will dull a floor's finish and soap will leave a residue. Steam cleaners use excessive water and their heat leads to cupping and long-term damage.