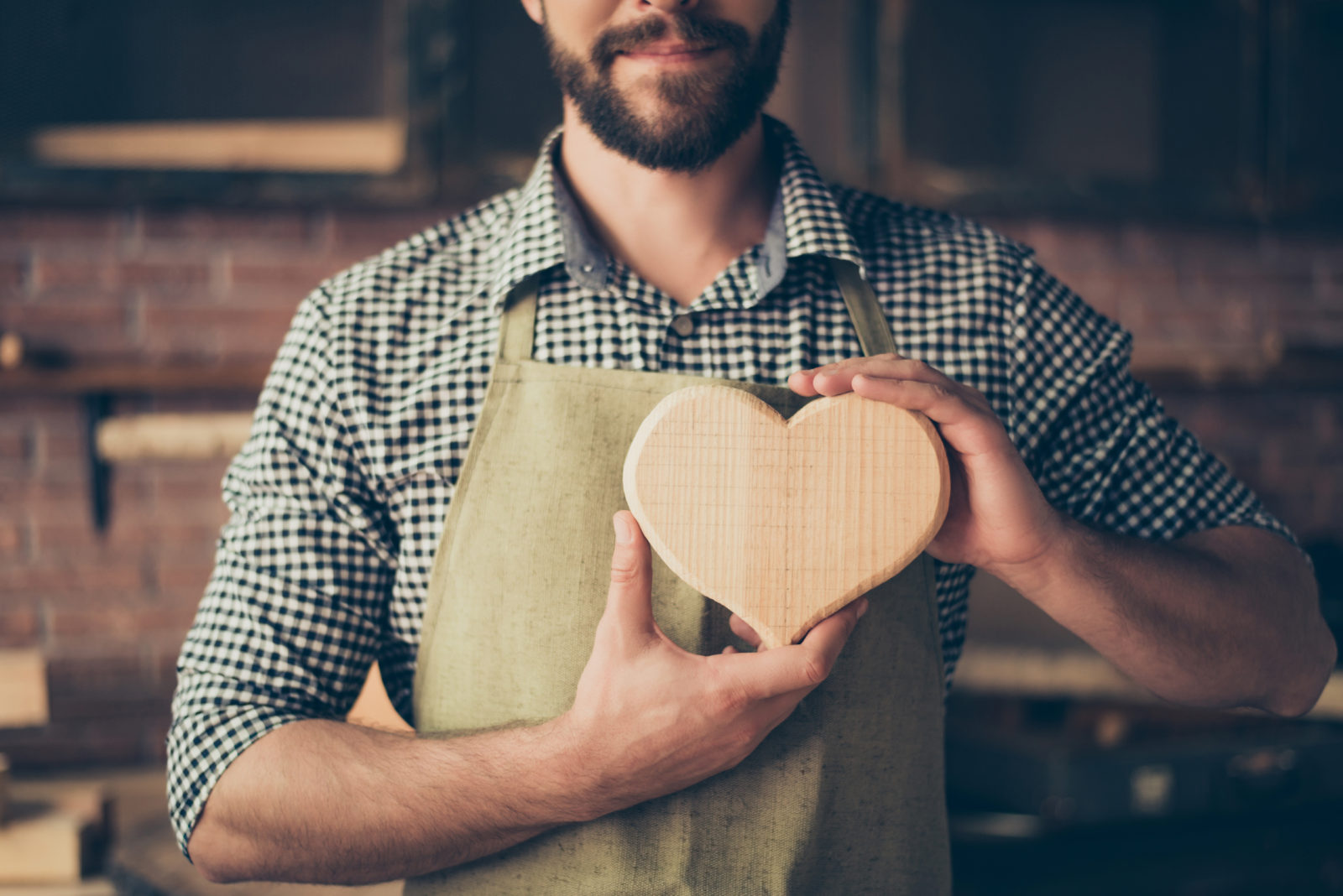 This easy project can be created at any skill level. For many, a basic cutting board is their first woodworking project.
No matter the scale of your project, the secret to one-day woodworking projects is preparation. You should be able to use your basic tool kit for this project.
Materials You'll Need:
Scrap wood
Planer to smooth edges
Multiple grains of sandpaper
Bar clamps
Food safe wood finishing oil
Food safe wood glue
Steady work surface
Table saw or another saw that can make long cuts
We suggest using scrap wood because it's cheap, readily available, and more environmentally conscious compared to purchasing new material for a small project.
When choosing your material, try for hardwoods with finer grains. Think walnut, hard maple, birch, or oak. These woods are heavy, which will prevent sliding when cutting, and they are very durable. Your beginning material should be cut between 2 ½ and 3 ½ inches wide to prevent splitting and warping.
To Make:
Cut your wood material into three, identical length pieces. First, sand and finish your material. Before cutting, orient all pieces so the wood grain runs in the same direction. Then cut with your saw of choice.
Glue the pieces. Apply a thin layer of wood glue to the edge of one of the mating pieces for each board joint (glued edge to an unglued edge).
Clamp the board. Push ends together to be perfectly flushed from the top. Read glue directions for dry time, usually 30 minutes. Wait at least two hours before continuing to work on the board.
Sand the board. Sand your newly assembled board to smooth down edges and uneven spots. Start sanding with coarse sandpaper (80 or 120-grit) and work your way up to finer grits until you hit 220-grit.
Seal your cutting board. Oils like linseed and tung will harden the wood, sealing it from the inside. Other oils like mineral oil will only penetrate the surface. Beeswax is another option for sealing. To keep your cutting board in pristine condition, seal your board every four to six weeks depending on use.
Here are some cutting board tutorial videos we like for inspiration.
(Embed all links w/screen)
Cutting Board Made with Power Tools and Scrap Wood
Hand Tools Cutting Board
DIY Dream: Three Tool Cutting Board
Cutting Board with Live Edge
Related Posts
Don't let your hard work be chipped away. With the level of care and expertise that goes in to every woodworking project, the last thing you want to do is skimp on protecting the finished product. To...